Youth Innovators STEAM Challenge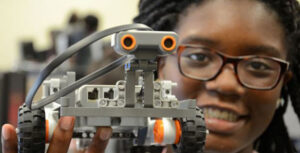 Our collaborative efforts aim to develop programs that assure today's youth are equipped with the skills and mindset to advance our nation as global leaders in Innovation and Technology. Your generous donation will help to fund our mission and your contribution will enable us to support such programs as the Young Innovators STEAM Program and our Youth Design Thinking Innovation Challenge.
These programs aim at pairing youth who have interest in medicine, science, sociology and design, with local mentors who are leaders as scientist, architects, physicians, sociologist, technology specialist and related leaders of industry.