LEADERSHIP
Learn more about the leadership and who contribute to the mission and goals of the Black Excellence Alliance. Our leadership is composed of experts in their respective fields, who have a deep and abiding commitment to service and excellence in the Black community. They bring a vast range of knowledge and experience to the impact initiatives of BEA.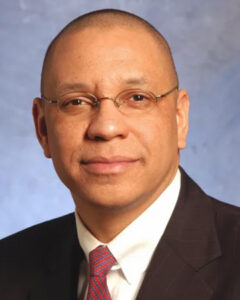 Dale Caldwell, Co-Founder of the Black Excellence Alliance
Dr. Dale Caldwell is a professor and the executive director of the Fairleigh Dickinson University (FDU) Rothman Institute of Innovation and Entrepreneurship. He is the author of six books including the ground-breaking book Intelligent Influence: The 4 Steps of Highly Successful Leaders and Organizations. Dr. Caldwell is the creator of the Entrepreneur Zone program and the founder of the Dale Caldwell Foundation, BlackFriendsMeet.com, the Black Entrepreneurs Hall of Fame, the Black Executives Hall of Fame, the Black Inventors Hall of Fame, and the Black Tennis Hall of Fame. These innovative organizations inspire black excellence and immortalize accomplished people who have been overlooked in the history books because of their race.
Dr. Caldwell earned a BA in Economics (with a minor in African American studies) from Princeton University, an MBA in Finance from the Wharton School of the University of Pennsylvania, and a Doctorate from Seton Hall University. He is an International Coach Federation (ICF) Associate Certified Coach (ACC) who completed the Harvard Kennedy School Senior Executives in State and Local Government program and the Rutgers Leadership Coaching for Organizational Performance program.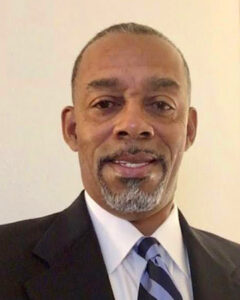 Robert Bennett, Founding Member and Executive Director of Reconnect Tech
Robert is a dynamic, entrepreneurial professional with a record of 40+ years of demonstrating achievement and experience in the areas of business development, strategic planning and relationships, account, personnel and channel sales management, consultative and solutions sales of telecommunications products and services, P&L responsibility for managing multi-million dollars projects and sales opportunities
His expertise consists of consulting executives in the communications service providers and digital transformation space, developing effective marketing strategies, sales and sales support practices, project management, product development and commercialization, strategic planning, process development and reengineering, telecommunications network planning, team building, skills training, workforce development and public speaking.
Robert's industry and technical expertise results from knowledge and experience gained by working for the Federal Government, Fortune Rate and Small Corporations. US Air Force, Small Business Administration, Xerox Corporation, USA Today, GM-EDS, Electronic Data Systems (EDS) Federal Government & Communications Services Divisions, GE Capital Information Services, Integra Asset Management help him develop RDB3 Consulting & Associates, Inc.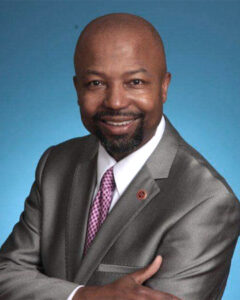 Glenn Best, Founding Member and Executive Director of Black Entrepreneurs Hall of Fame
Glenn serves as the Executive Director for the Black Entrepreneur Hall of Fame. The Black Entrepreneurs Hall of Fame is focused on honoring legendary Black Entrepreneurs and educating the public about the contributions of Black business founders. The Black Entrepreneurs Hall of Fame will highlight entrepreneurs who have broken through barriers of race and class to achieve extraordinary success and permanently recognize black pioneers who have been overlooked in the history books because of their race.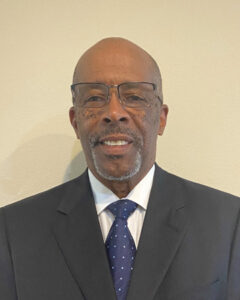 Ron Boyce, Founding Member and Executive Director of Black Educators Hall of Fame
Ron Boyce is an accomplished Information Technology and Human Resources professional with over 35 years experience. Information technology experience includes SAP/Peoplesoft HR Subject Matter Expert, software development, systems analysis and design and end user training for Honeywell, Jabil Circuit and St. Petersburg College.
Ron is a SHRM PHR certified professional with expertise in HR strategic planning, talent management, employee development, compensation and benefits and HR compliance. He successfully created coop/intern programs, buddy systems and on/off boarding processes to retain key talent.
A servant leader and member of the 5000 Role Model Program, Ron is passionate and committed to employee and youth development. Recipient of the Pinellas County Youth Motivator of the Year award and 2019 Recipient of Men's Ministry Game Changers, he serves as board member on Countryside Christian Church Executive Board and Countryside Christian Church Academy. He earned a BS in Sociology and a MS Public Policy and Management from Carnegie Mellon University.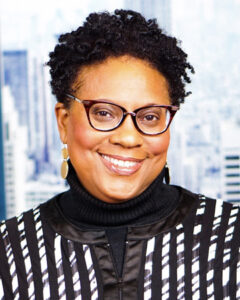 Jennifer Demetrius, Founding Member and Executive Director of the Dale Caldwell Foundation
Jennifer Demetrius is the Executive Director for the Dale Caldwell Foundation dba Black Excellence Alliance. She started her career as a CPA and worked as Division CFO for AT&T, HP and Siemens Corporation.
Jennifer is committed to making a social impact and is on the Board of Directors for the Abundant Living Foundation, and the Chattahoochee Foundation non-profit organizations. She is a proud partner of WhatIf88. A company formed by Jennifer and fellow Wharton alumni whose mission is to restore and revitalize urban communities by focusing on opportunity zones, entrepreneurial zones, workforce housing, and sustainability. She also is a Co-Founder and Principal of Cprocity a woman owned M&A Consulting firm.
She achieved her Undergraduate Degree in Public Accounting from Pace University and she holds a Master's Degree in Finance from the Wharton School of Business.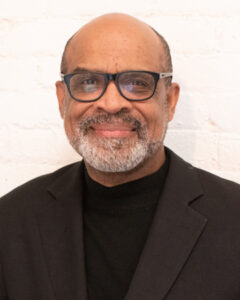 James Howard, Founding Member and Executive Director of Black Inventors Hall of Fame
James Howard is a college professor, design historian, entrepreneur, industrial designer, inventor and restauranteur. He owns and operates one of the area's top niche food establishments, "Cozy Cupboard Tea Room". Howard also brings over 25 years of experience as a design professor and has authored a course on Design Thinking and Design History that explores the impact of design on society.
Accomplished Industrial Design educator and entrepreneur, Howard has lectured on the experience of the Black American inventors, often drawing a parallel with many of his own experiences as an AA innovator to those innovators of the past. Howard is an extraordinary inventor who has 18 patents. Many of these extraordinary innovations save people's lives every day. His latest venture is Entrepreneurial U, Morris County's first school of Design Thinking.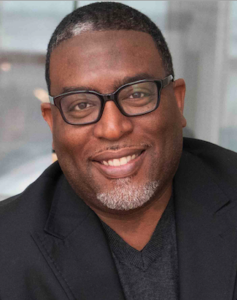 Miguel Lloyd, Founding Member of The Black Executives Hall of Fame
Miguel is the CEO of Lloyd Media Group. At Lloyd Media Group, Miguel and his associates assist their clients in the areas of marketing program development, media planning & buying, audio & video production, and traditional & digital marketing. Miguel has also used this company as a platform to launch other ventures in broadcasting and media distribution.
Miguel volunteers with two Metro Atlanta organizations. He is the Vice President of Marketing and Communications for the Atlanta Black Chambers, which is an organization that focuses on the growth and sustainability of African American-owned businesses and enterprises. He is also a board member of the 100 Black Men of Atlanta.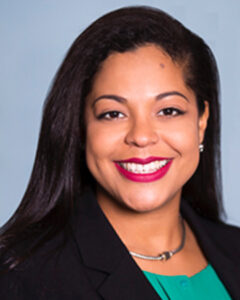 Niurca Louis, Founding Member and National Director of Entrepreneur Zones
Niurca Louis is a senior executive and 20 year veteran in community development and family programs. She is an expert in promoting health equity and championing social determinants of health improvements for the vulnerable. As Assistant Commissioner of Family and Community Partnerships, in The New Jersey Department of Children and Families, Niurca gave vision and direction to statewide prevention services, the expansion of maternal health home visitation and school based youth services programming.
She operationalized and codified an innovative initiative that has over 50 distinct placed-based community change operations in New Jersey. This ground breaking model was later adopted by leadership in Washington DC, New York City, and internationally audited by South Korea. She currently serves as Vice President of the board of A Future With Hope, a non-partisan organization that seeks to heal communities.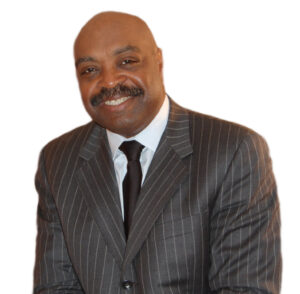 Pastor Keith Davis, Director at Camden Dream Center Technology Training School
Pastor Davis is a subject matter expert in systems integration, networking and cybersecurity. Director at Camden Dream Center Technology Training School, a New Jersey State Approved Private Career School, that operates under the authority of New Jersey Departments of Labor and Education. Camden Dream Center is a Global Cisco Networking Academy Support and Instructor Training Center that on board new academies (high schools, colleges, and universities) assisting them become successful Cisco Networking Academies. Under his leadership CDC has developed an integrated K-Career STEM-skills academic enrichment model that is being used globally to prepare students enter STEM-based careers and in high-growth entrepreneurship.